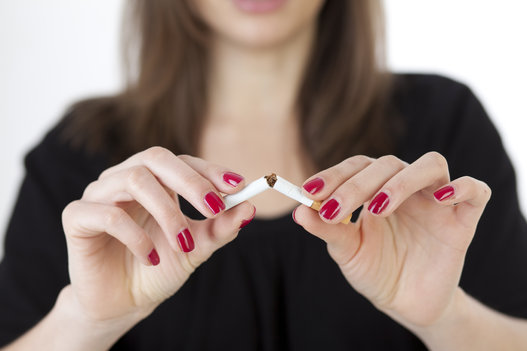 Dislaimer: If you are suffering from an addiction to drugs or alcohol, or if you are suffering from obsessive compulsive disorder, then you may find this advice incomplete for your needs. It's my moral obligation to encourage you to get professional help for these things.
Okay, we've all read the reports from articles like "Psychology today" that tell us it takes exactly 21 days to form a new habit. But the truth is, very few people actually do anything for 21 days perfectly. So maybe you want to get in the habit of not biting your finger nails. Well, that is a poor habit to try this with, because that deals with not doing something moment by moment. Someone who bites their nails, or curses, or interrupts, will have to monitor their behavior moment by moment, and it may be very hard to track.  So this exercise I am going to give you must be applied to a habit that is trackable on a daily basis….and not on something that you can't track unless you monitor it ALL Day.
Quick note: smoking is an addiction. My father hyperventilated when he tried to quit cold turkey and they called an ambulance. My husband cried in  a restaurant after going all day without a cigarette (I said I wouldn't marry him unless he quit smoking). And I have personally witnessed loved ones act like living brain donors when they didn't taper off cigarettes slowly. Please treat smoking like the physical addiction that it is. You can be treated medically to quit smoking.
But now, let's talk about what this exercise will work on. If you
Want to start an exercise routine that you do each day
Want to get in the habit of journaling every day
Want to practice learning a foreign language every day
Want to learn how to master playing a musical instruments
than these are goals that you can do every day.  Just make sure you choose a goal that is:
a definite, specific goal:
Something that is measurable, not vague
an actual daily goal:
So, again, getting slim by the end of this year is not a measurable, daily goal
an achievable goal:
something that you can definitely achieve on each of these 21 days. If you make the goal too difficult, then you will most certainly not finish the 3 week time period; you'll just…quit 😦
It's more important to set a goal that you know you will reach. For example, with nail biting, set a goal of not biting your nails between 12 and 1 oclock each day (that's a trackable daily goal), and then ask your friends to monitor your beahavior during your lunch break (believe me, other people will love being asked to hold you accountable for something). After 21 days, you should find that you are no longer biting your nails during lunch time. Then, go for supper time the next 21 day period. You don't want to give yourself too many habits to form or break during each 21 day period.
Just in case you don't know, 21 days is that length of time which has been medically proven to cause a habit to "stick". In other words if you can do or not do something for 3 weeks straight, then you can develop or break any habit–in theory. The reality though, is, with a bad habit, you may need to reinforce the 21 day exercise after several months. That's because, it's easier to form a habit than to delete a long held habit